Cutting-Edge BJJ Classes For All Experience Levels
Interested in the best Brazilian Jiu-Jitsu instruction around? You've come to the right place.
At Gracie Barra Burton, we offer men and women of all experience levels a cutting-edge approach to the sport with training that combines both real-world self-defense strategies and competition-style fighting. We have classes for fundamentals, women's only, and advanced skill levels.
Join us in Burton and check it out today! Just fill out the short form on your screen to get started.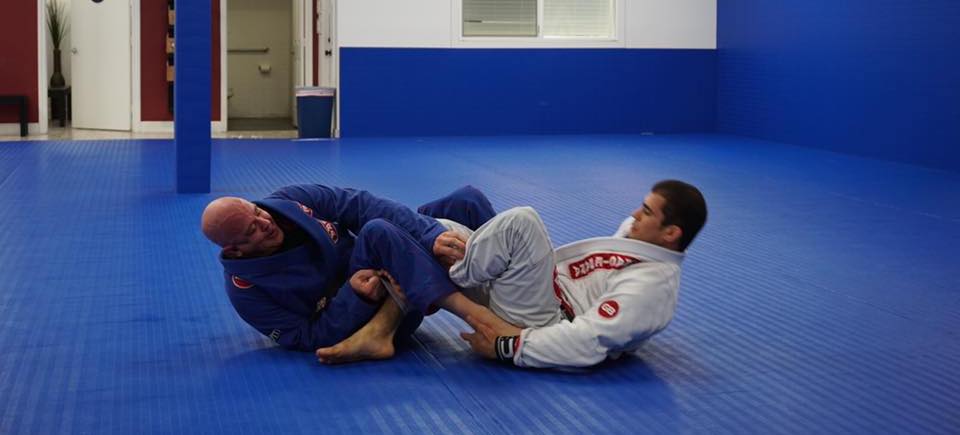 Why Is Brazilian Jiu-Jitsu Right For You?
This ground-based fighting style has swept the world as not only one of the most effective ways to stay in shape - but also one of the safest ways to defend yourself in a real-world confrontation.
Think about it. A majority of fights end up on the ground. Don't you want to be prepared?
At Gracie Barra Burton, our Brazilian Jiu Jitsu training includes:
Fundamental BJJ: Never tried it before? This class is for you. We focus on individual techniques, helping you learn skills like throws, transitions, locks, and leverage, all in the stand-alone setting. Slowly, we'll begin to put together combination movements and eventually challenge you to react in real time with controlled sparring situations.
Advanced BJJ: If you've got the basics down and you're looking for a challenge, this is the answer. Advanced BJJ challenges you to become more effective and efficient in every technique with high-level drill work and controlled sparring sessions. You'll take on a challenge with each and every class.
Women's Only Jiu-Jitsu: Train with comfort and confidence in our Women's Jiu-Jitsu classes. Perfect for all experience levels, this class can help you master the fundamental techniques before moving forward with more advanced strategies and self-defense skills.
Don't Forget: Our Brazilian Jiu-Jitsu Classes Can Produce Incredible Results
Brazilian Jiu-Jitsu is great for competition and self-defense. But it's also one of the most effective ways to stay in shape and develop dynamic athleticism in no time.
These classes work every muscle in your body - even muscles you didn't know you had. You'll keep your heart racing and your mind motivated with hands-on instruction and high-energy fun.
We're helping everyone in Burton develop:
Lean muscle tone
Total-body strength
Sustainable fat burn
Incredible speed and agility
Unwavering self-confidence
Boosted balance and coordination
Take The First Step Today! Try Out Our Brazilian Jiu-Jitsu Classes In Burton!
Enroll In Your First Class Today!
Don't miss out on the best Brazilian Jiu-Jitsu classes in all of Burton. We're helping men and women of all experience levels thrive.
Fill out the short form on your screen to learn more about everything we have to offer at Gracie Barra Burton or to get started today!