Our Kids Martial Arts Classes Give Your Child The Chance To Master The Art Of Brazilian Jiu Jitsu
At Gracie Barra Burton, we take pride in building up students all across our community with high-quality Kids Martial Arts Classes that are fun and exciting. Our kid's training revolves around the art of Brazilian Jiu-Jitsu, meaning your child can build incredible athletic skills while also learning important self-defense strategies and have a great time challenging themselves.
Join us in Burton today and check it out for yourself! No prior experience is required. Just fill out the short form on your screen to get started!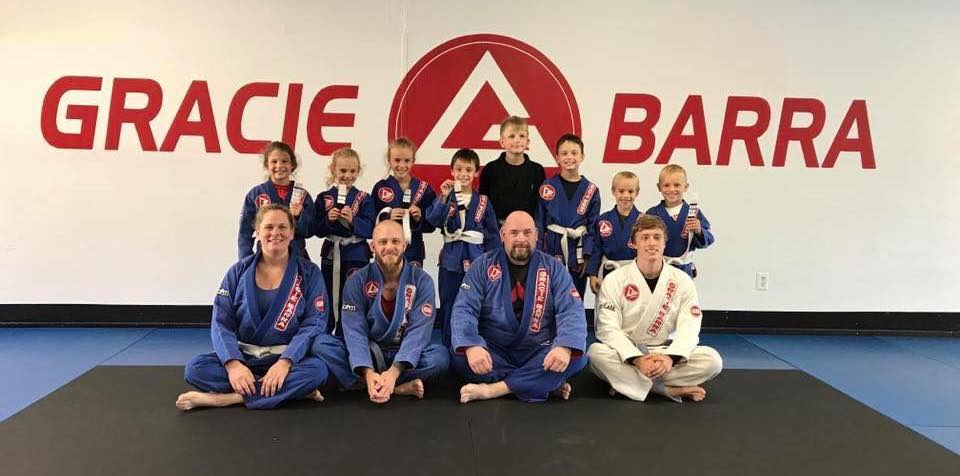 Why Is Our Kids Martial Arts Training Right For Every Child In Burton?
Because we're committed to meeting the needs of every skill level. Gone are the days when your child felt in over their head or intimidated by a Kids Martial Arts class.
At Gracie Barra Burton, students of all backgrounds are welcomed with open arms and coached with incredible support and attention. Because our classes rely on the skills of ground-based Brazilian Jiu-Jitsu, we make safety and support priorities in everything we do.
Students start with the basics and build their way up, advancing to new skills only when we feel confident that they have mastered the previous step.
We're helping students across Burton:
Develop well-rounded athleticism
Learn to stay active and challenge themselves
Meet a great group of new friends
Overcome bullies and peer pressure with effective tactics
PLUS, Our Kids Martial Arts Classes Focus On The Importance Of Character Development
Sure, we have a blast teaching ground-based self-defense skills for competition and the real world. But we also take the time to build our students up with mental, social, and emotional foundations that will serve them for years to come.
Our Kids Martial Arts Classes teach students how to persevere through any challenge and face life with complete self-confidence. We teach students to respect one another on the path to a well-rounded skill set.
Join us at Gracie Barra Burton for:
Discipline and self-control
Leadership and teamwork
Pride in everything your child does
Effective communication skills
Get Started Today! We're Proud To Offer Some Of The Best Kids Martial Arts Classes In All Of Burton!
Enroll In Your First Class Today!
Give your child the best chance to thrive with our Kids Martial Arts Classes at Gracie Barra Burton. We're working with students all across our community, developing incredible skills and having a blast in the process - all thanks to the exciting world of Brazilian Jiu-Jitsu.
Fill out the short form on your screen to get started today or to learn more about everything we have to offer in Burton!